Apple released iOS 13.4.1 for the millions of Apple users last week. With this official release, Apple users expect iOS 13.4.1 jailbreak as they are always looking for jailbreak after iOS upgrade. For iOS 13 jailbreak, Checkra1n and Unc0ver were successfully updated. But for iOS 13.4.1 Unc0ver jailbreak doesn't support as it can use only for jailbreak iOS 13.0-13.3.  So anyone who wants to jailbreak iOS 13.4.1 or below running devices, they had to choose Checkra1n Jailbreak for iOS 13.4.1 Cydia Download and below.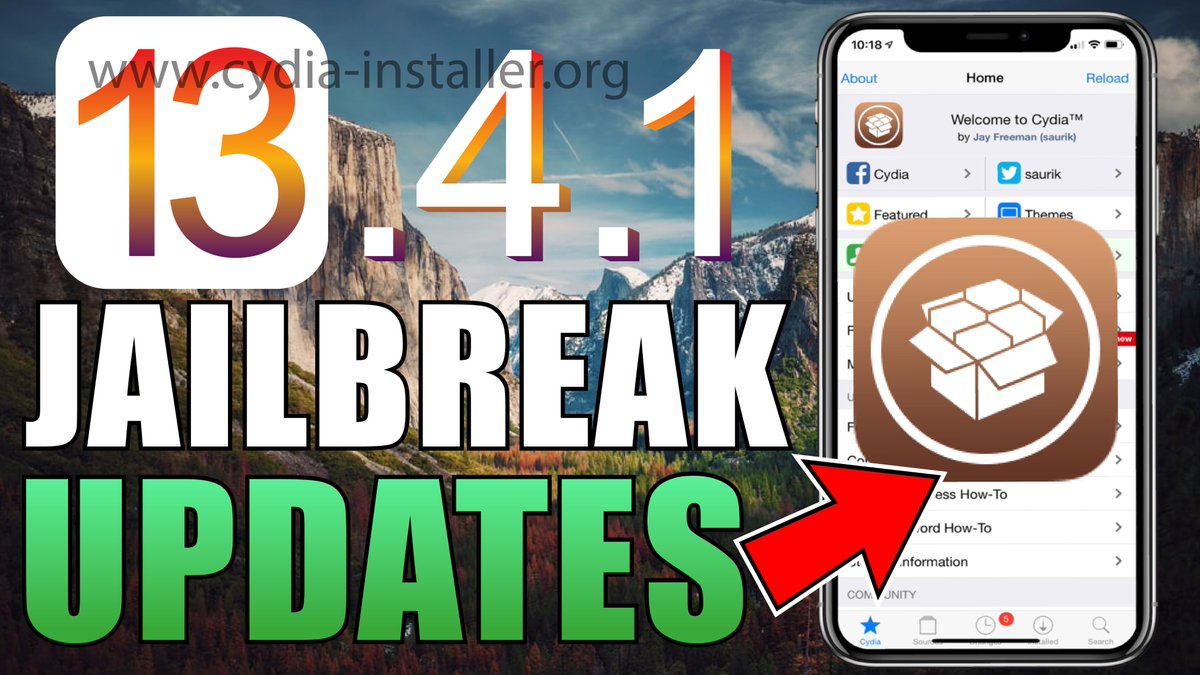 It is clear that a new jailbreak update within Checkra1n is ready to release. Checkra1n jailbreak co-developer Jamie Bishop announced that the checkra1n v0.10.1 had been released. This latest Checkra1n jailbreak update incorporates support for jailbreak iOS 13.4, jailbreak iPadOS 13.4, jailbreak iOS 13.4.1, and jailbreak iPadOS 13.4.1. By the way, this jailbreak enabling smart devices susceptible to the checkm8 bootrom exploit for A7-A11 devices and gives access to jailbreak Apple's latest software updates.
About new update- Checkra1n v0.10.1
Checkra1n v0.10.1 brings a collection of bug fixes. So it is better to update the checkra1n version as it may be the solution for issues that you faced earlier times. Checkra1n v0.10.1 fixes support for A7 devices, and it fixe panic and reboot on attempted shutdown occurred on iOS 12.4. This is the best way to fix issues caused the keychain to lose new passwords, and fixed issues caused the GUI/ncurses to crash when it used more than one time. This is the best way to fixed userspace reboot won't restart dropbear. The most highlighted feature is Checkra1n v0.10.1 added support for jailbreak 13.4 and 13.4.1 and install Cydia iOS 13.4.1 and iOS 13.4.
For the user – Download Cydia iOS 13.4 and Download Cydia iOS 13.4.1
Whether your Operating system is iOS 13.4, iOS 13.4.1, or you are using an earlier version of the checkra1n jailbreak, upgrade to Checkra1n v0.10.1 latest update is important. It is because the newest tool brings the latest bug fixes. By the way, the latest Checkra1n v0.10.1 brings performance improvements as well as the compatibility for the latest firmware.
For the users, those who are waiting for iOS 13.4.1 Cydia Download and iOS 13.4 Cydia Download, Checkra1n v0.10.1 is the best answer as after successfully jailbreak your iOS, and now you have the freedom to download the best Cydia package with thousands of latest opportunities. Here Cydia includes third-party apps, tweaks, games, themes, ads, and many more facilities.
As usual, now you can directly and freely download this latest version of checkra1n from the official ckeckra1n website. Users can easily handle this jailbreak process, and checkra1n is a reliable and user-friendly tool for worldwide jailbreak lovers.
For Apple users, those who update iOS 13.4 and iOS 13.4.1 will be a wonderful opportunity, as download jailbreak on iOS 13.4.1 and iOS 13.4 is now available. and so try it!